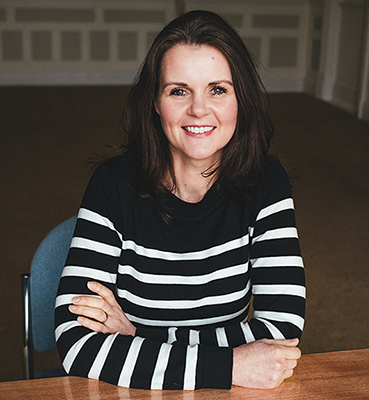 Hello, I'm Nerys. I'm here to help you communicate your message by providing thoughtful creative, well-considered design.
I'm a Surrey based conceptual Graphic Designer with over 20 years experience in the industry. I cover all areas of print and digital design – from logos and branding, brochures and flyers, to events and digital promotion. 
I enjoy working on one-off jobs such as branding for start-up companies or promotional material for events. I also regularly work with several clients as the designer for their business (removing the cost of a permanent designer) or as additional support for busy in-house design teams.
From quick-turnaround jobs, to more in-depth projects, I love problem solving and have a very good eye for detail. I often work to very short timescales, yet without the costs of a large design agency. I'm good at putting myself in the customer's shoes and understand the best of way of communicating to get great results.
I work in collaboration with other professionals – experienced copy writers, photographers, illustrators, web developers and printers. So with all that knowledge, we've got all based covered.
When I'm not designing, you'll usually find me shopping, watercolour painting, gardening, or doing DIY to our (somewhat needy!) house.
After completing my degree, I worked in London as an in-house designer for companies such as BBC Worldwide and Savills. I also worked client-side for several design agencies working for a wide variety of clients, ranging from property and pharmaceuticals to banking, insurance, and the beauty industry.
For nine years I worked within the brand design team at Virgin Atlantic. Here I was responsible for implementing the airline's brand across both print and digital work. This work, whether aimed internally to staff, or directly to the customer, involved delivering high-end, creative solutions, whilst ensuring the brand style was consistent, unique and constantly evolving.
The work I do now allows me to bring my experience and passion for design to a wide variety of both large and small companies, whilst having great communication with my clients.


If you think I can help with your business, please get in touch.